Orvis Silver Sonic Convertible-top Waders review ?>
Orvis Silver Sonic Convertible-top Waders review
This is the winner of Field & Stream's Best of the Best award 2013 and this pair of waders from Orvis really takes a couple of steps in the right direction. Orvis Silver Sonic Convertible-top waders has taken the market by storm and they feature:
Orvis SonicSeam technology
4-layer nylon outer fabric
Innovative suspension system easily converts the waders to waist-highs without removing suspenders
Anatomically correct neoprene booties for additional comfort
Flip-out interior waterproof pocket with touchscreen capabilities for smartphones
Attached self-fabric gravel guards with quick-drain mesh panel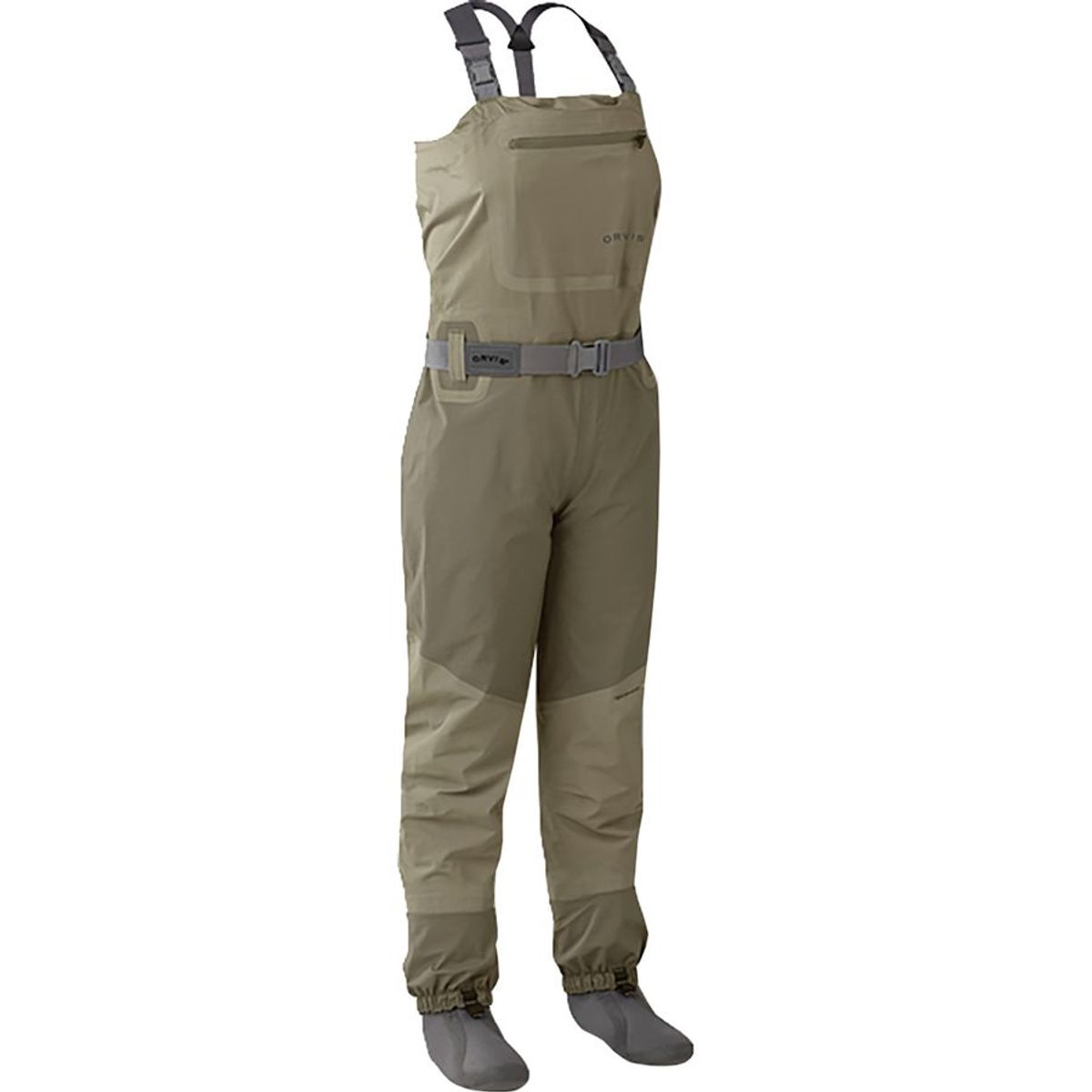 Durability
This is a pair of waders where Orvis invested in durability as the SonicSeam system eliminates the need for the thread and stitch holes and all the seams are double reinforced. The Orvis Silver Sonic waders are made out of two types of fabric, booth is 4-layer nylon but the main wader fabric is more durable and the upper part is made more lightweight. There are few thing that's as annoying as a pair of leaky waders, especially if you are away for a few days so this extra focus on durability is highly appreciated.
Comfort
When I first tried the Orvis Silver Sonic waders I felt pretty happy. Even for a bigger guy like myself it was easy to get in. Not feeling like a sausage is usually a good thing. And after a day down at the river, I must say that they are really comfy. The breathability seems good and before heading home for the day I ran a cotton pad through them and there were no traces of condensed sweet.
Function
The thing I really like about these waders is the fact that they can be converted to a pair of waist-highs without having to remove the suspenders which is perfect on the warmer days at the stream.
"Bought these waders as a gift to myself. Wore them a few days after they arrived and caught the biggest rainbow of my life, so they must work! Seriously, great product."
The other thing that made them catch my eye was the extensive and modern pocket system, where the they got an interior flip-out pocket which is perfect for smartphones or cameras and it even allows you to use your smartphone when in the pocket.
As well they have a zippered front pocket that's highly water resistant and fits your fly box and a bunch of other stuff.
The one thing that could be improved is the gravel guards, Right now the guards act like balloons when submerged, increasing resistance to the flow while wading and a strip of mesh along the back would enable the trapped air to escape, fixing the problem and make these good waders perfect.
They really feel like a pair of waders for the 21st century and they cover to aspects that I value when I'm out fishing. They are practical and durable which lets you focus on the fishing and having a good time instead of the things that could go wrong. The price point around $280 feels relatively low which makes them, at least in my book a good buy. Check out the current price on Amazon.